Franklin Offshore has extended their range of approval regarding welding and is now also qualified for welding of the most common aluminum alloys.
The welder qualifications and the required method qualifications (PQR`s) have been realized, which gives Franklin Offshore the capability to weld all kinds of aluminum constructions. This can be applied on onshore and offshore purposes, riser-pipes, gangways and railing works.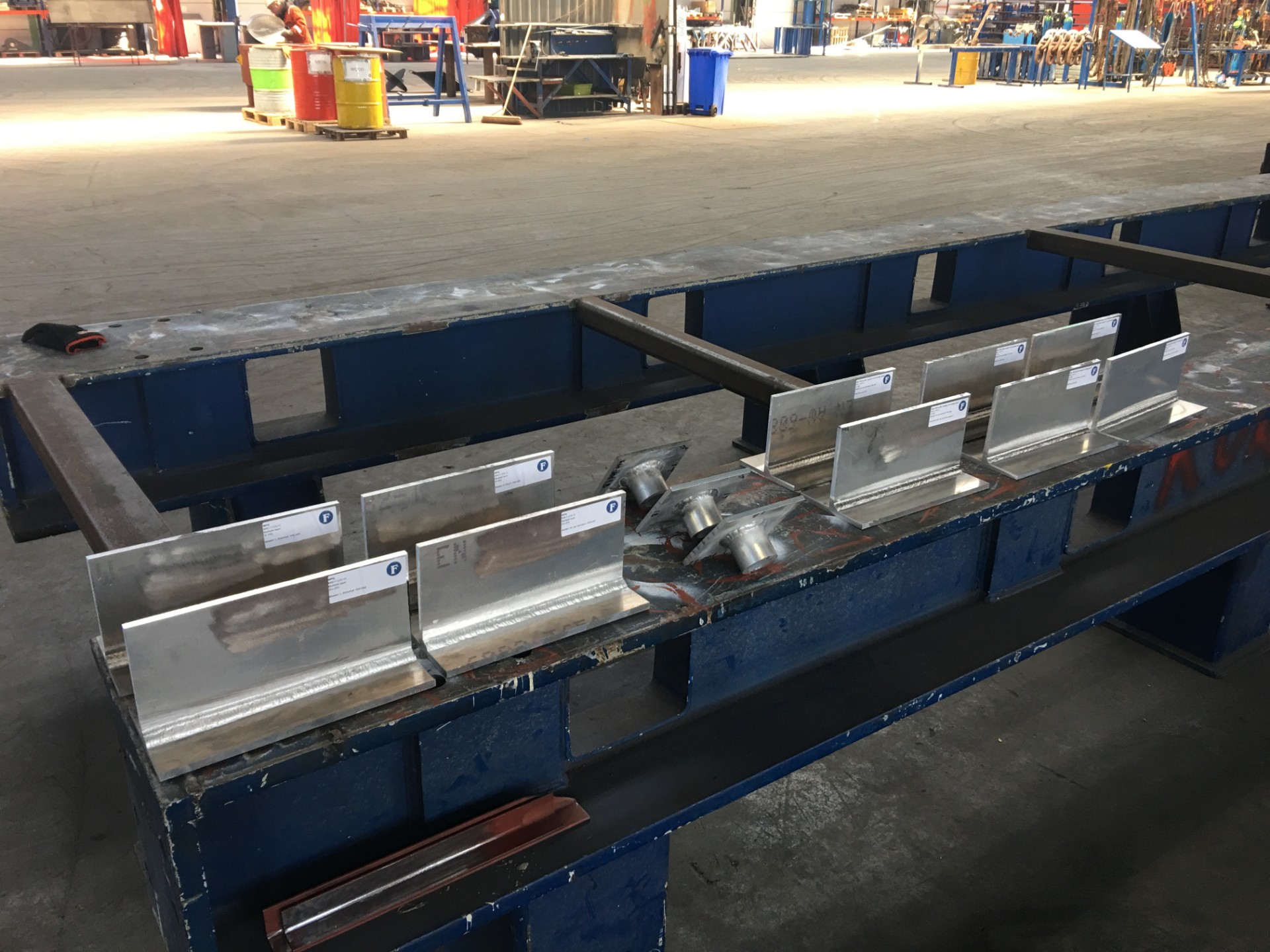 The last 2 months we have invested in an intensive training for our welders to improve their welding skills. The end results of this training have been very positive, which means that the welders are able and qualified to weld several aluminum alloys in all positions.  Besides the welders, required PQR`s have been made and give us the approval for welding aluminum alloys of the 5000 and 6000 group (Gr. 22 & 23). The approvals are valid for both separate as well as combined connections (similar and dissimilar joints) according to the below mentioned codes and regulations:
NEN EN ISO 15614-2
NEN EN ISO 9606-2
AWS D1.2
DNVGL rules OS-C401
LRS rules Ch.12
We are always working on improvement to extend our working range and/or capacity. This not only includes welding but also other primary activities we perform.
For instance, we can perform weld ability tests which we will carry out on client request. Weld ability tests are welding tests that demonstrate the crack sensitivity and general weld ability of a steel grade. Our welders feature professional skills, professional equipment and think about the technical possibilities in a project. By having these quality's we can deliver high quality work on time.