Franklin Offshore Europe B.V. operates a high-volume rigging shop complete with hydraulic rigging machines and a team of riggers who will take on any challenge and fabricate several products on short notice.
By using the hydraulic wire rope swaging machines, we can terminate steel wire ropes from 2 mm in diameter to a massive 128 mm in diameter.
Workshop equipment
Hydraulic wire rope swaging presses ranging from 300 up to 3,000 tons
Super-loop capacity up to 128 mm
Closer for cable-laid rope and sling fabrication up to 18"
Testbeds from 800 to 15,000 kN; pull & push
Spooling machines taking up to 250 tons unit weight
Hydraulic wire rope tensioning machine up to 45 tons back tensioning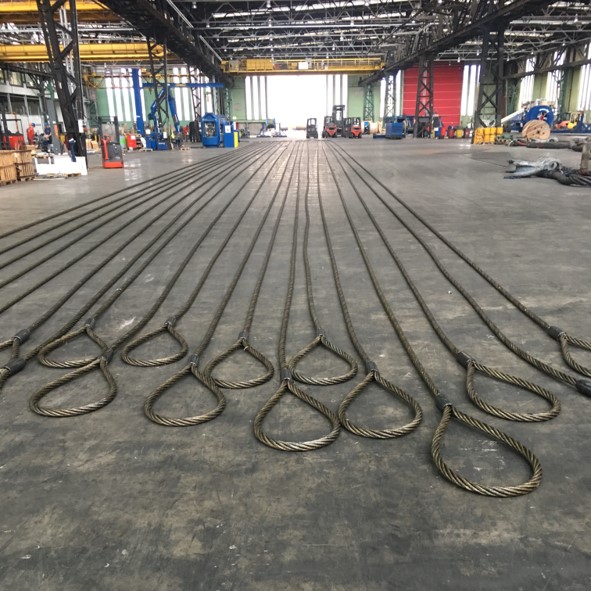 We provide a complete range of added value services that relate to the provision of rigging services, including:
• Inspections on- and offshore slings
• Installation slings and shackles
• On-site rope installations
• Socketing services
• Traditional; hand splice terminations
• Rigging and reeving crane hoist ropes
• Bundling and handling cable laid slings / grommet slings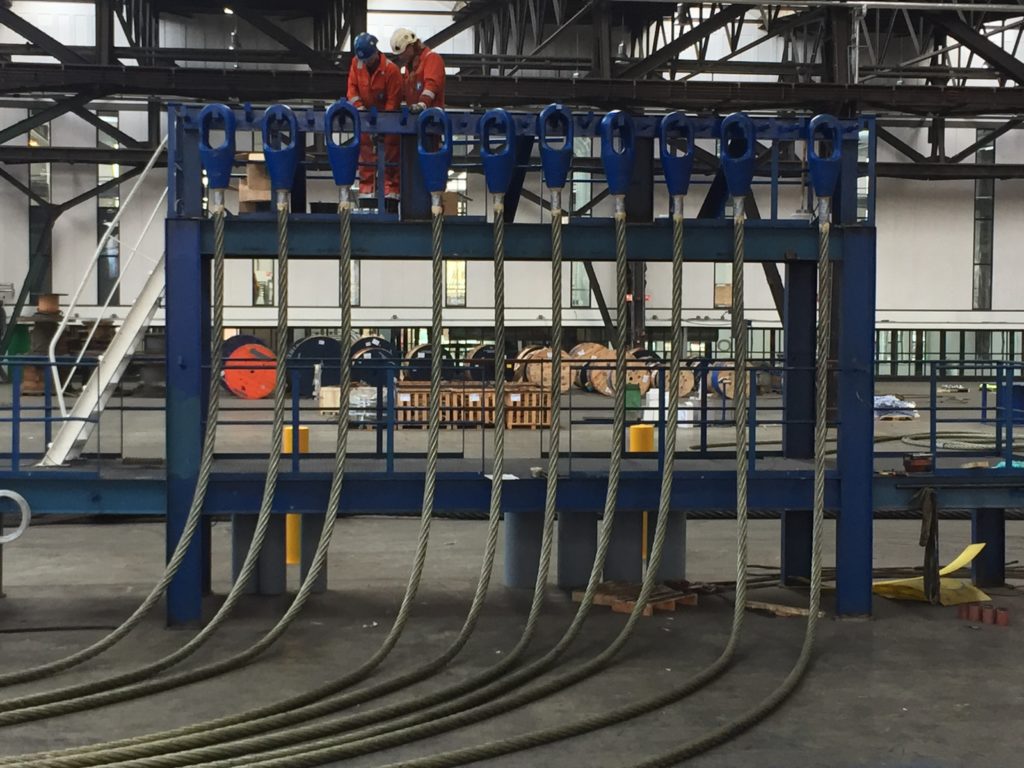 Franklin guarantees delivery reliability, quality assurances and logistic advantages for all rigging requirements.
Too make this happen each and one of us has the motivation, the energy and enthusiasm to do a good job and willingness to learn and develop, by sharing knowledge internally.
'Our philosophy is to provide superior quality products and services that warrants safety in every way and at every step of your day to day activities.'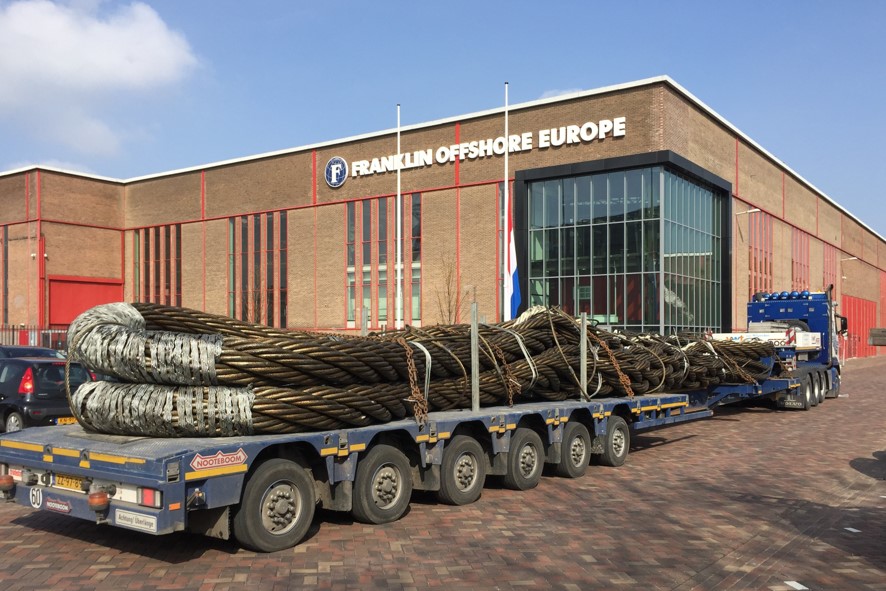 Don't hesitate to challenge us, we'll get it done!