Franklin Offshore Europe has the expertise in refurbishment / repair crane blocks and all types of sheaves, as well as casting- & rolled fine grain steel. In this particular case our scope of work is a complete overhaul.
Our Fabrication team has a successful track record on completing sheaves on delivery reliability and quality assurances. Our scope of work includes;
Re-profile the shaft of the sheaves by pre-machining
Controlled Pre-heating and fully mechanized clad/overlay welding according approved welding procedures which meets the requirements of the most common welding codes and standards like EN15614-7 / Lloyd's rules
Shot-blasting
Final machining of the shaft of the sheave to required tolerances
Dimensional control
100% NDT (VT and MPI for defects)
Cleaning and coating
Installing new main bearings (last handling for a sheave)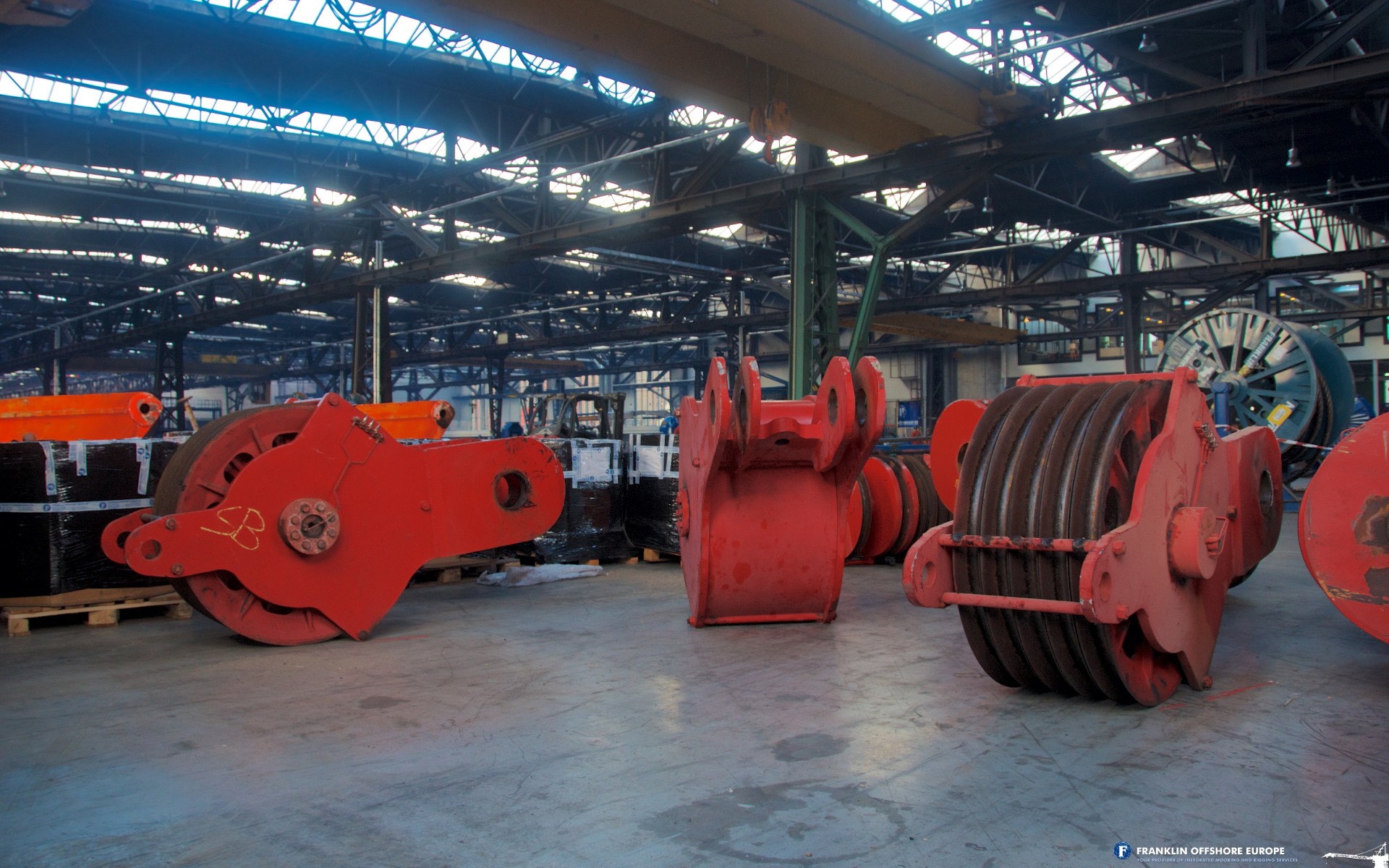 Pre-Machining
Pre-machining before clad / overlay welding
Controlled Preheating
Preheating and maintaining work piece temperature is carried out by induction heating
Mechanized Welding
Franklin has the welding qualifications and certifications in place (Welding is executed under supervision of Lloyds register)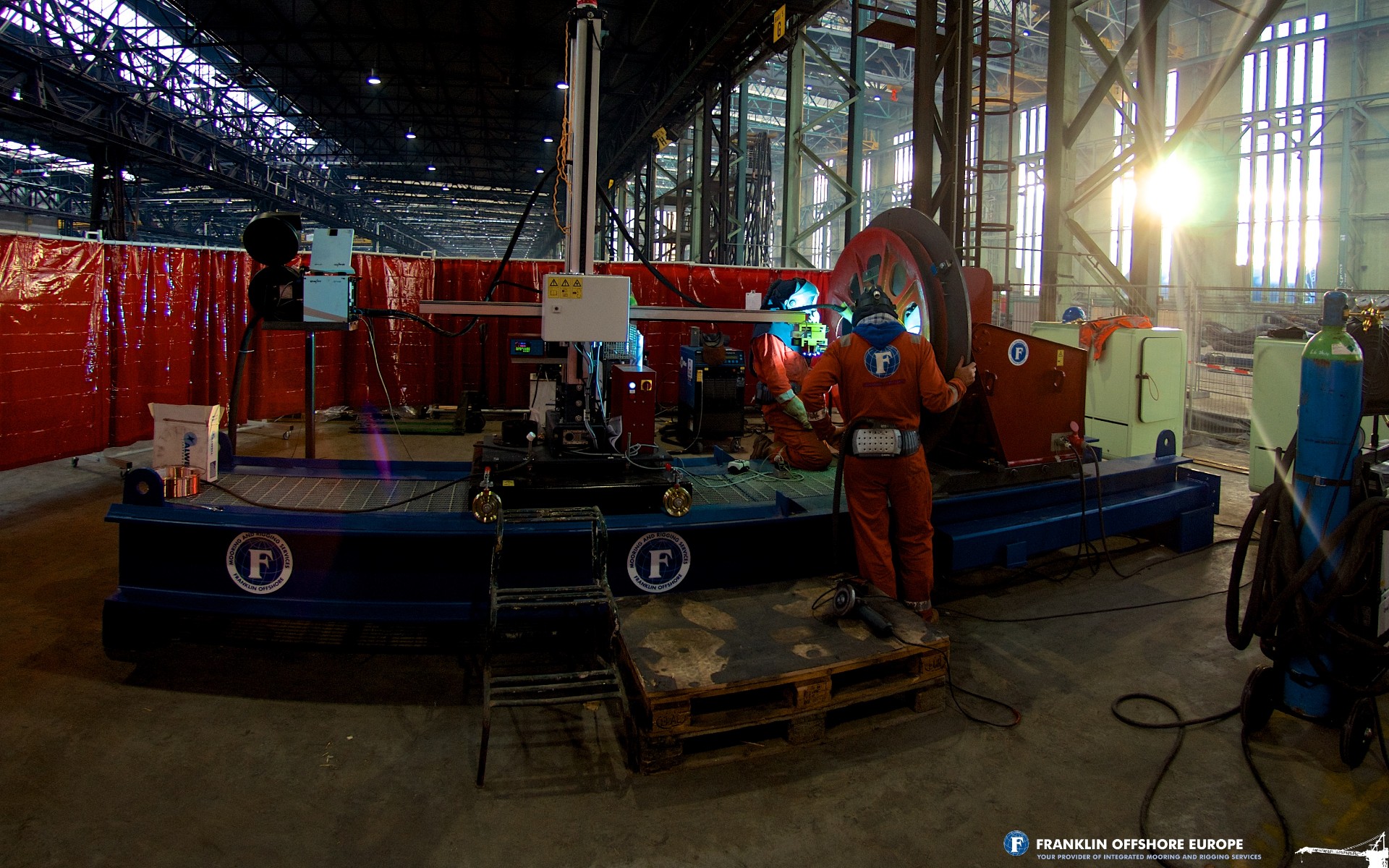 After Welding and Shot Blasting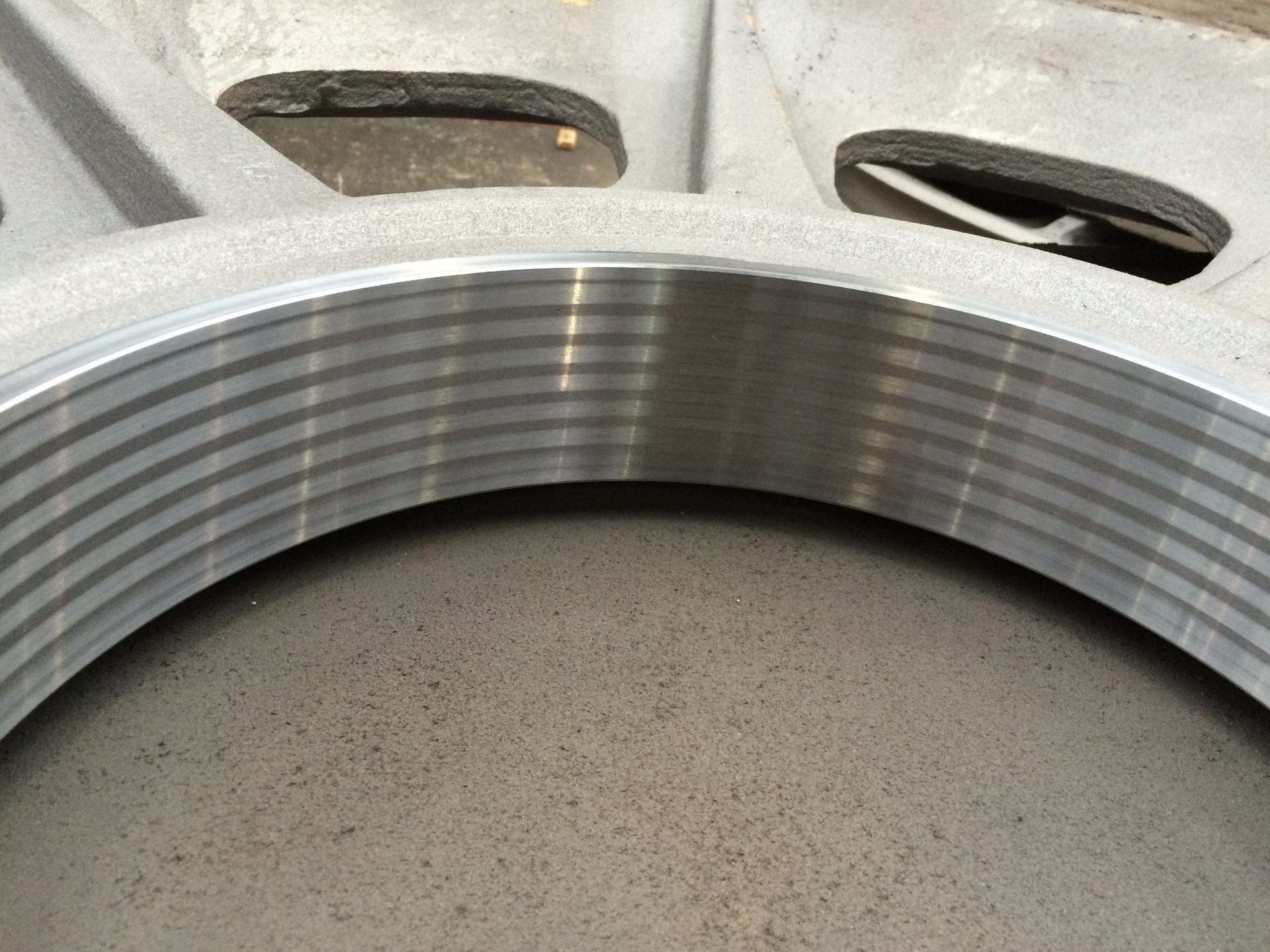 Nondestructive Testing
100% VT and MT inspection is carried out on machined area and full sheave body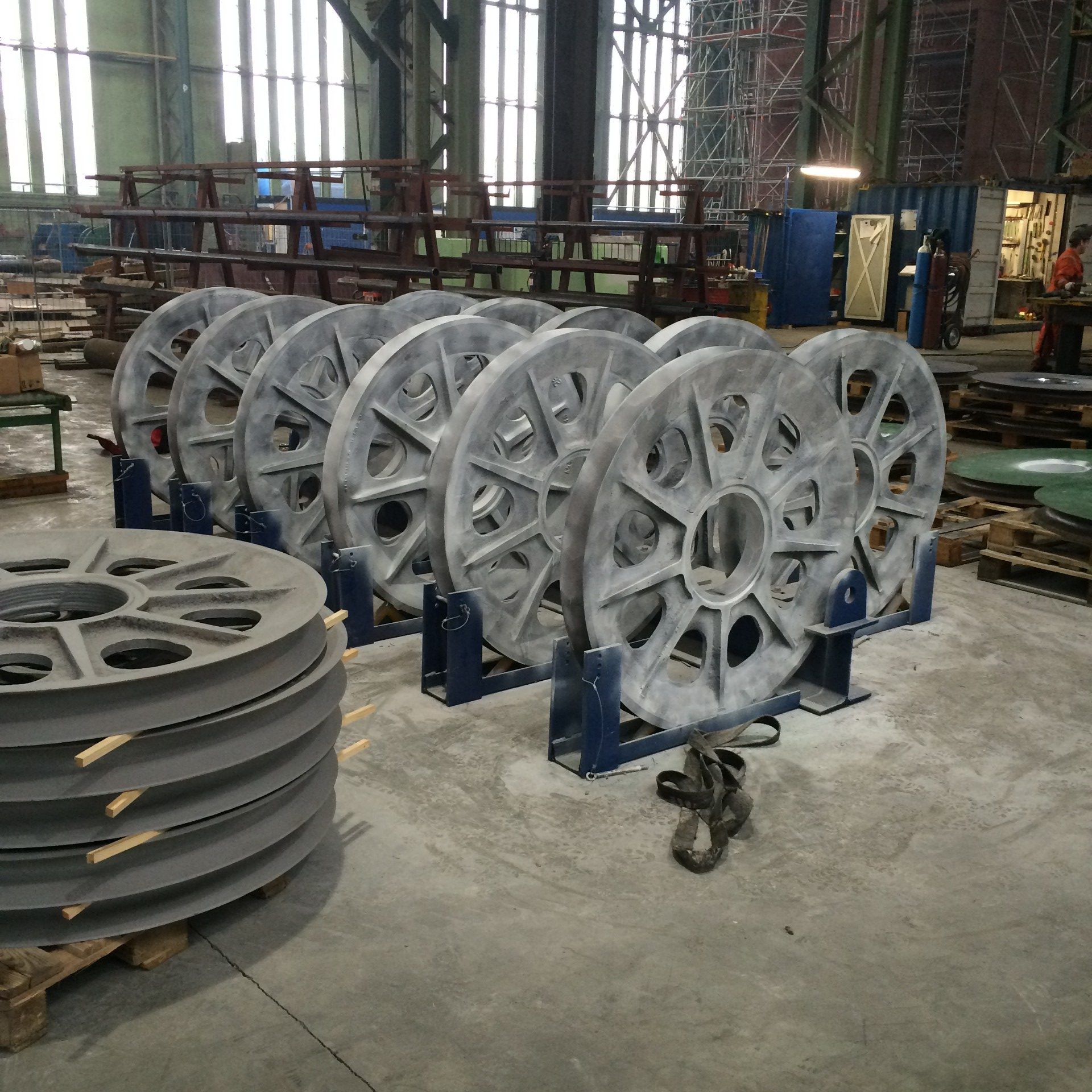 Cleaning and Painting
After cleaning and painting three layer system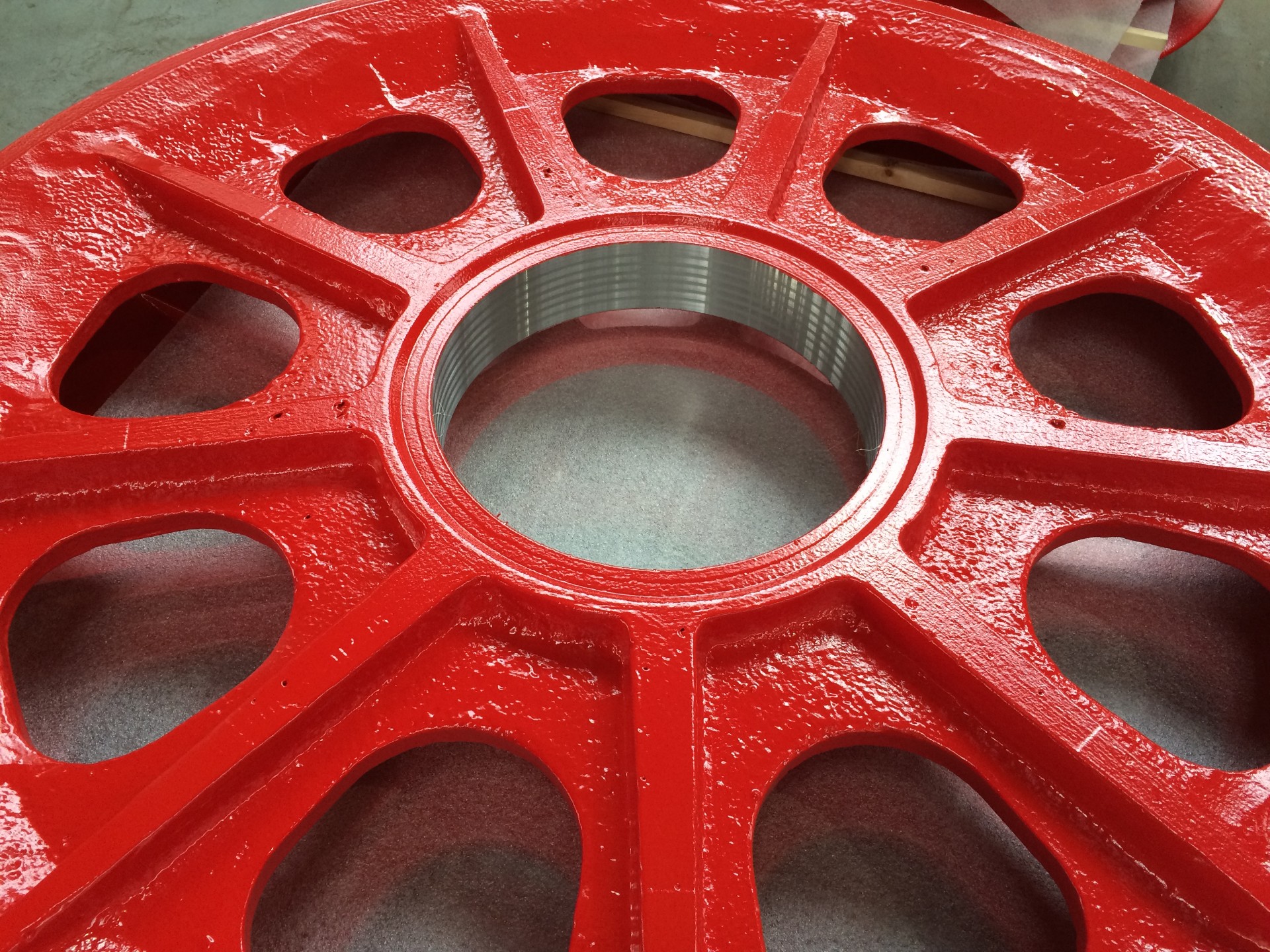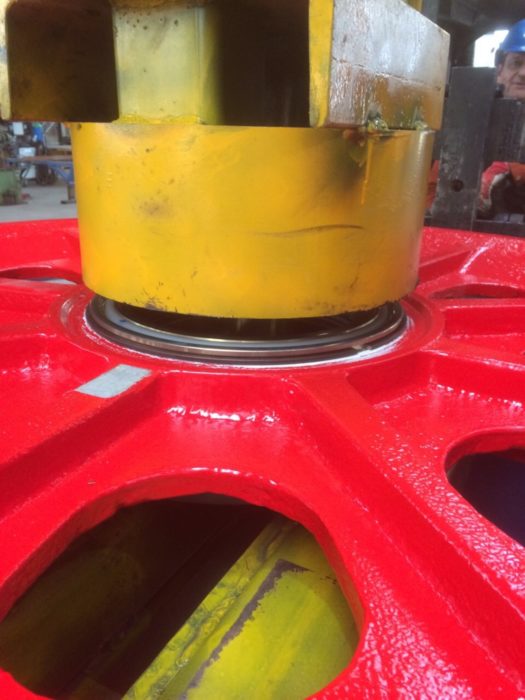 At Franklin we realize cost savings is the way forward. Trusting Franklin to get the job done will provide your project, quality ensurance, delivery reliability and logistical advantages.
Mark says; "We're ready to service our existing and new Clients. Our team is set for service work as above described. Our goal is simple, create awareness. Franklin's capabilities are vast, highly skilled and able to handle any type of challenge. With being primarily focused on clients' requirements and staying cost-effective, we have proven reusing of parts after our refurbishment skills, is the way forward in order to save thousands."