MERLION King Cobra Cable Laid Grommet Slings
client
Heerema Marine Contractors Nederland SE
location
Franklin Offshore Europe B.V. - Rotterdam, The Netherlands
services / products
merlion heavy lifting slings
Our cable laid rigging crew have been very busy in the previous weeks on the manufacture and production of the world's biggest cable laid grommet slings for the world's biggest offshore construction cranes.
"Operational Excellence" was our key focus in which to meet or exceed our clients expectations.
Such an important project was given the team motivational project name:
"MERLION King Cobra Cable Laid Grommet Slings"
We manufactured: 2 grommet slings as a matched set.
Rope Diameter 462 mm.
Calculated Grommet Breaking Load (CGBL) : 17,484 Tonnes.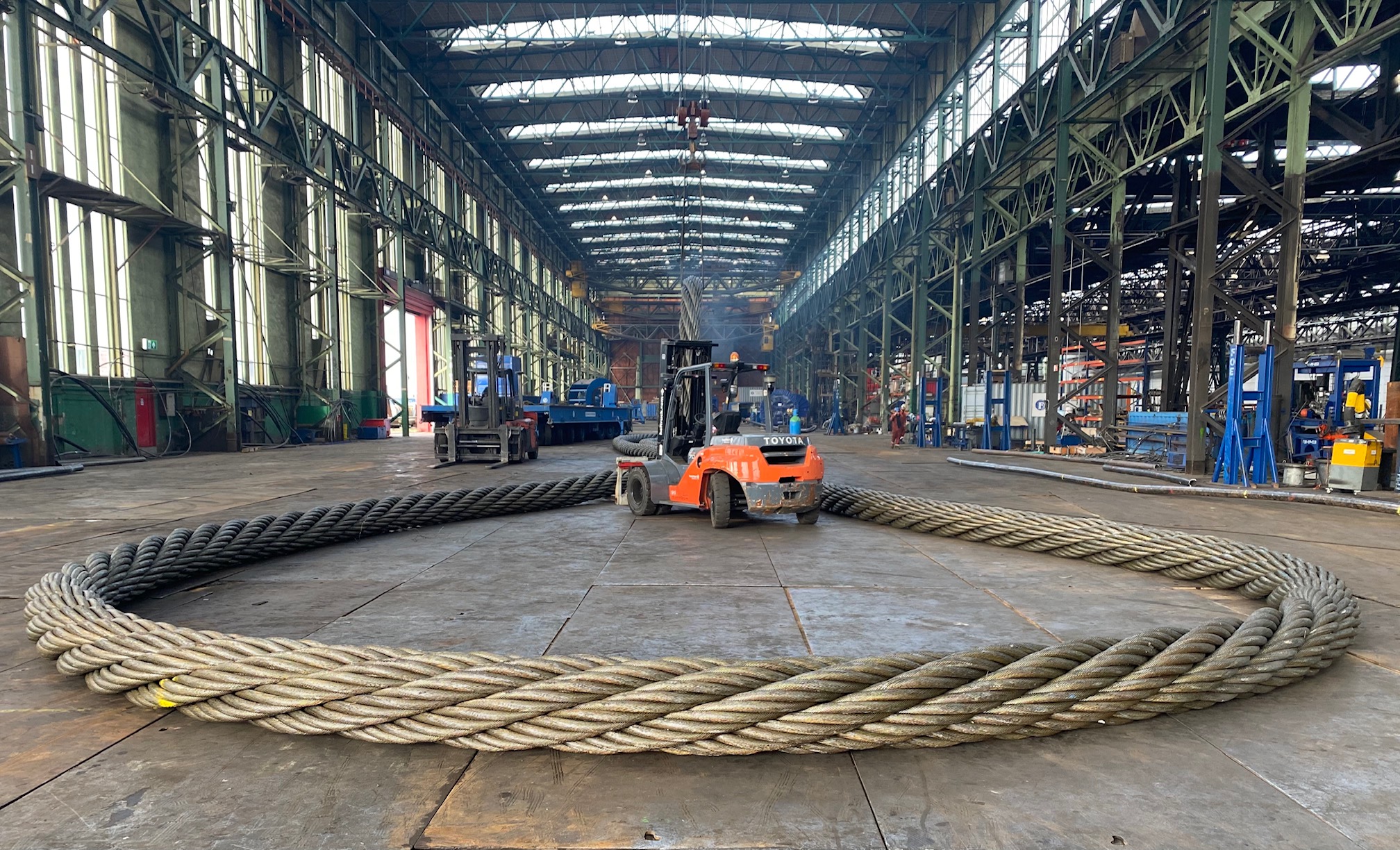 Safety is top priority in our industry and nowhere is safety more important in the manufacture and use of heavy lift cable laid slings.
We manufactured our MERLION TR Cable Laid Grommets in compliance to the IMCA M LR 008, M 179 Rev1.1 April 2019.
Guidance on: The Manufacture and Safe Use of Cable Laid Slings and Grommets.
The client has a extreme heavy lift and the sling length tolerance required as a matched set was required to be at a much a lower tolerance than the IMCA guideline.
With our highly experienced cable laid team we are truly proud of our Technical Achievement.
Matched set sling tolerance achieved : *****- 3.1 cm !
That's more than 99% accuracy on requirement!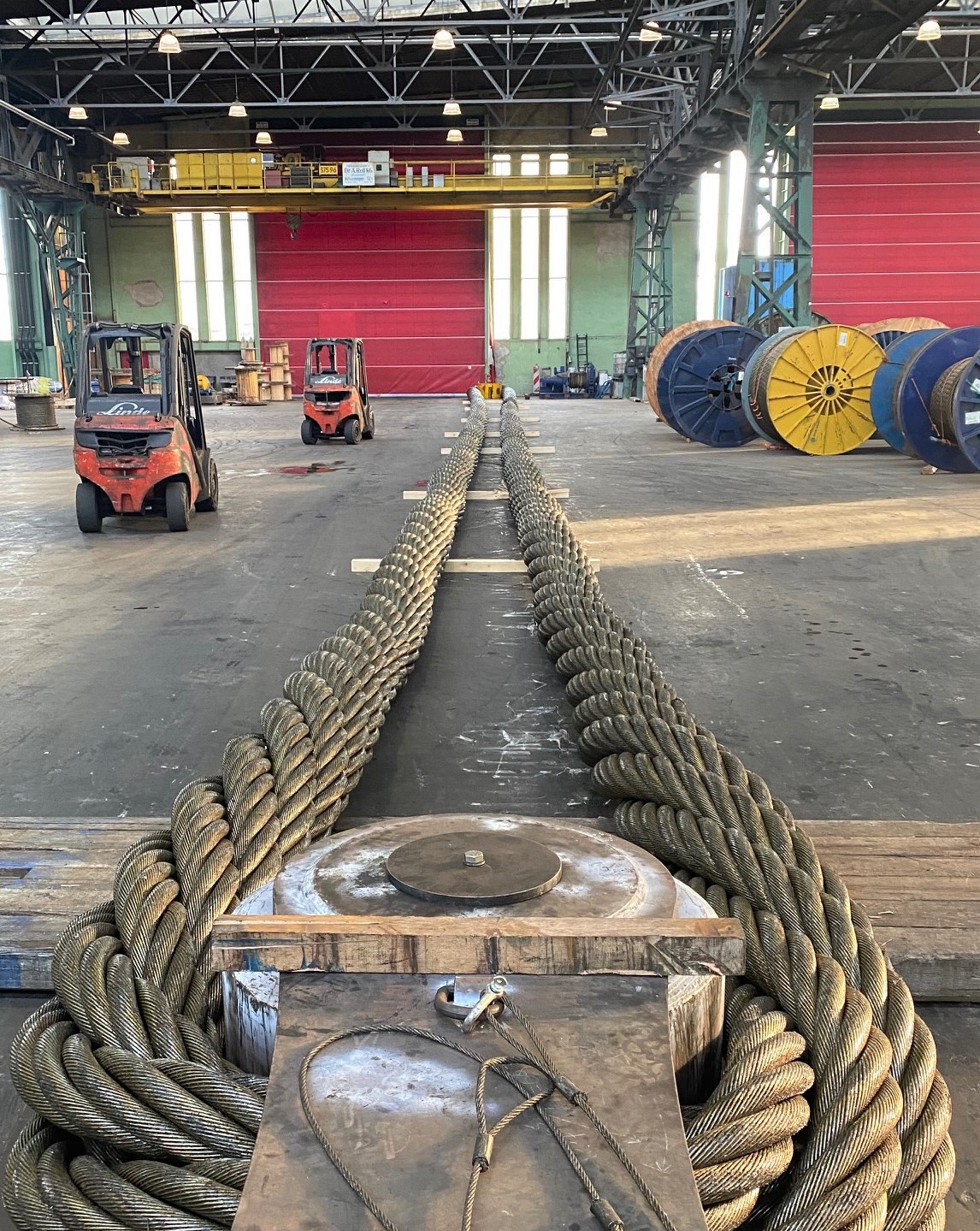 Our MERLION King Cobra slings have a single sling weight of 84.0 tonnes. That's the same weight as 7 London U.K. double-decker buses.
The slings are witnessed and certified with DNV class.
The slings have been sent by our convoy to our clients facility for onward shipment to Norway.
Franklin Group Directors and Management are very proud of our teams awesome achievement and yes we are looking for our next challenge!