Triple joints for more than 1km test pipe line welded
location
Franklin Offshore Europe B.V. - Rotterdam, The Netherlands
For testing the pipe lay equipment, we have welded triple joints (3 pipes connected to one 36 meter length)
for 1008 meter test pipe line.
The pipe line was consisting of 8" and 20" pipes, having 12,7 mm
and 29,1 mm wall thicknesses and was required to be CJP welded. During pipe spooling and pipe laying, pipe and weld material is being exposed to extreme forces. Plastic deformation from pipe and weld material will occur which means high demands regarding quality are mandatory.
To ensure the weld quality, 100% VT, MT, ToFD and MUT was required and is performed as stated.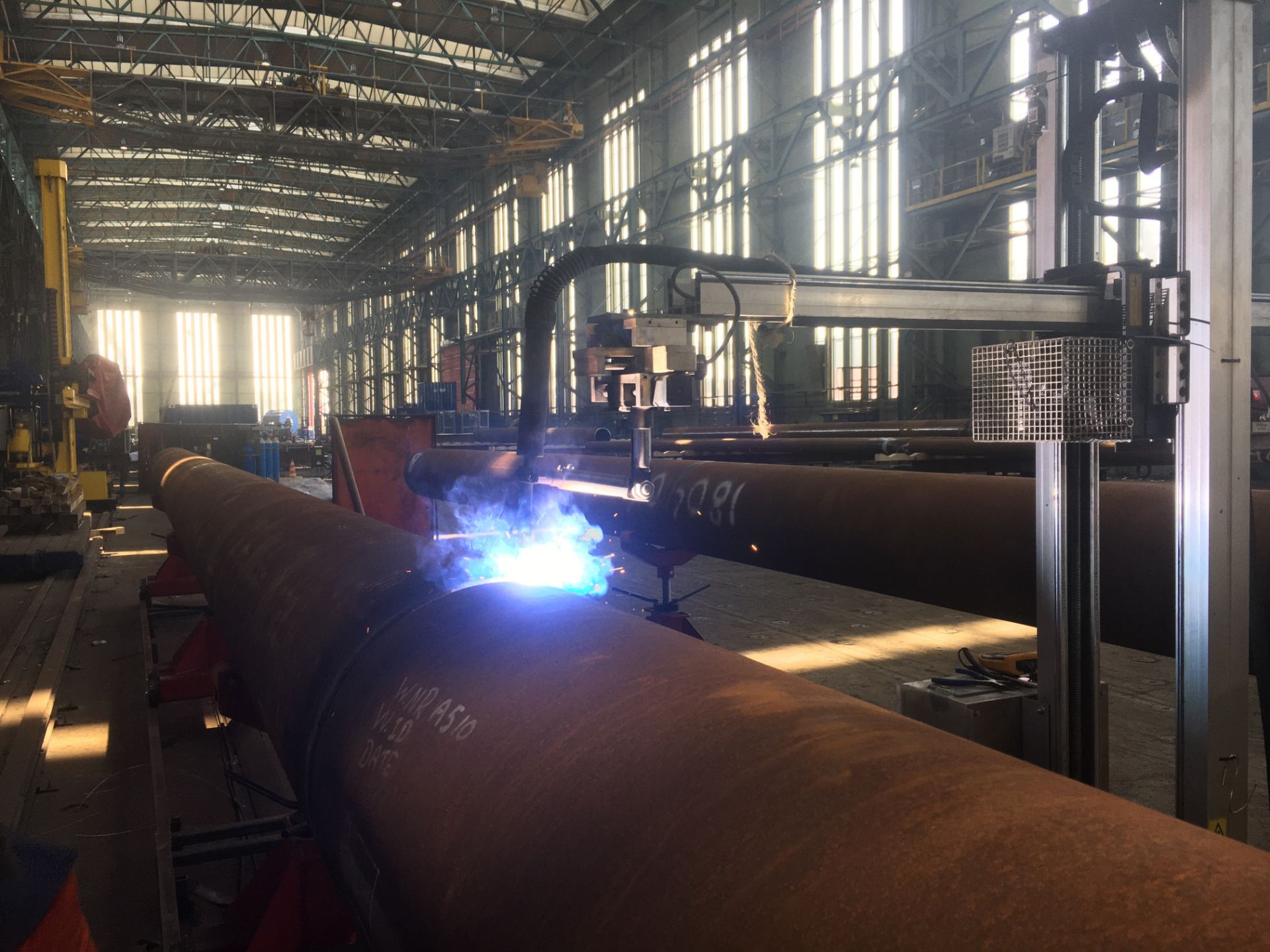 Our fabrication department have fitted and welded the triple joints in the workshop. For this execution we have prepared 2 temporary custom-made pipe line weld set-ups, to be able to weld on 2 triple joints simultaneously.
The welding was performed with the MAG process in semi-automatic, mechanized set up.